We welcome both businesses and individuals to sell and buy with us. It is free to both sell and buy. $10 to rent a table.
Fork and Fire will be grilling up some great food for all to enjoy.
Interim Healthcare will provide a fall prevention program.
Mobility Plus will issue prizes the the best dressed Walkers, Wheelchairs, Canes, and other DME. We will ask all with DME to join a parade who would like to join us as well.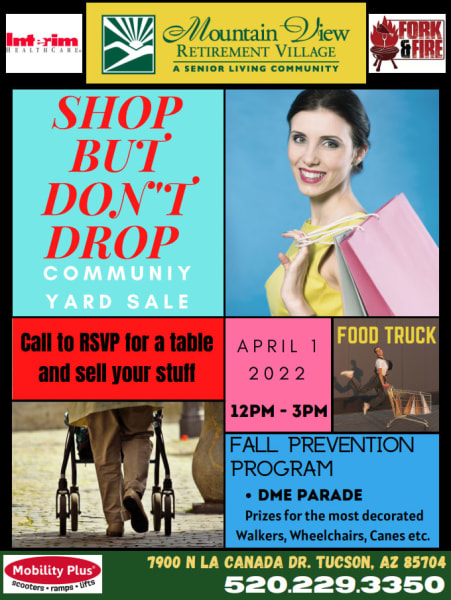 UPDATE:
We really enjoyed our time learning and shopping. A special thank you to Interim Healthcare, Fork and Fire food truck, Mobility Plus, and all of our vendors for helping us with this event!