You're Wanted Dead or Alive for the Pistoleros Wild West Show.
There will be games, dancing and food trucks. Including the following food trucks: Haus of Brats, HiFalutin Rapid Western Grill, Bella's Gelato.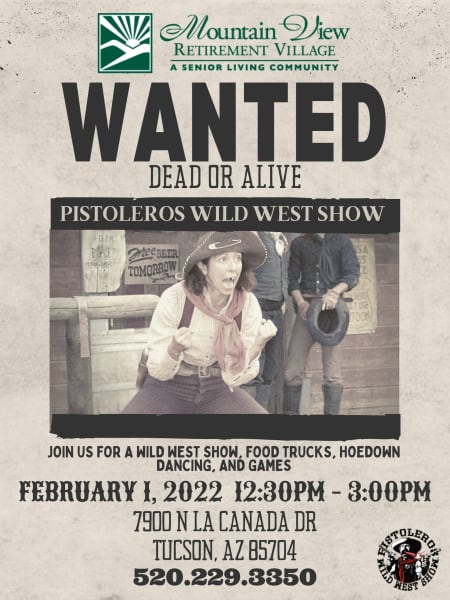 UPDATE:
Yee-Haw! We had a good ol' time at our Pistoleros Wild West show. Thank you to Hifalutin Western Rapid Grill, Haus of Brats, and Bela's Gelato for coming as well.